November 11th, 2018
Veteran's Day, Consecration Sunday, UMM Sunday...
How did all these events fall on the same day? Well, the crunch of the school calendar—Thanksgiving break is almost upon us. The Stewardship campaign must conclude, the UMM (including the Scouts) want to lead a service, and the Sunday we honor our Veterans seems like the perfect Sunday to do that! A perfect opportunity to do BOTH. I am grateful and amazed at how fast the fall season is moving.
But above all these special observances is the worship of God, the telling of the gospel story - the message of salvation. Well, the men step up again with a re-telling of the resurrection of Lazarus. Charlie McLemore gives us the story from the perspective of the runner Mary and Martha send to bring Jesus back to Bethany. Thanks guys!
Pastor Sonny
November 4th, 2018
All Hallows' Day or the Feast of All Saints
Halloween is named as the "eve" of All Hallows Day. Our Western Christian practice would begin at Vespers (6:00pm) on the evening of October 31 (All Hallows' Eve) and end at the close of November 1. Today, we celebrate the faithful departed because we believe in a powerful spiritual bond between the church in heaven (the "cheering section") and the mission church (those of us "still in the game"). So, this Sunday we give God thanks for the lives of the saints gone before us. Famous Saints - Paul the Apostle, Augustine of Hippo, John Wesley, Billy Graham, and the individuals who have personally led US to faith in Jesus—a grandmother or friend. You are invited this day to light a taper in memory of someone as Bascomb UMC gives thanks for: Emory Hedgepeth, Cheryl Klenzak, Pat Malone, Jim Neff, John Reichard, and Jackie McDonald.
Pastor Sonny
October 28th, 2018
YES!
That's the answer I want – YES…. I pray, and God says YES. The Waiters Musical has an entertaining musical number entitled "I Wants What I Wants When I Wants It"poking fun at America's desire for "instant gratification." The truth is, effort and struggle are part of the human experience necessary for character development.
So Bascomb stands at a crossroads and we have decisions to make: "what do we want?" What do we want to be as a church serving this community? What do we want to be as a mission of the church? What do we want to be as a community of faith? Ponder those answers for yourself and let us reason together. Jesus asks that question of Bartimaeus in today's text but look back a page and notice: he asked that question of his own disciples. What did they want?
Pastor Sonny
October 21st, 2018
High Priest and the Priesthood of All Believers
Purification rituals are the root of our practice of Baptism. In the Jewish community and culture where Jesus lived, there were sacrifices of bulls and goats, the sprinkling of ashes, the offerings of grain and oil - all a part of regular worship celebrations and the Law of Moses.
Purification and sanctification are also related. If we can sing "give us clean hands and a pure heart," we can celebrate that Jesus came to do more than die, Jesus came to show us how to live! Our sanctification is ongoing, and our relationship is about following in the footsteps of Jesus; how we live with one another, how we worship God, how we pray. Prayer, reflection, worship, and action are the purification rituals for the priesthood of all believers.
Pastor Sonny
October 14th, 2018
SNOPES
Snopes is a fact-checking website you can use to check the validity of something you saw on Facebook or some other webpage. We all see or read things on the web that just don't sound real or possible; still, I got no results on Snopes about The Eye of a Needle being a narrow gate in Jerusalem. However, every commentator I read or listened to on my podcasts commented on this falsehood from our text today. The Eye of a Needle is NOT a gate in Jerusalem (in case you've ever heard that) that forces a camel to get on its knees to enter (humble camel – get it?). That is not the point Jesus is making here. Jesus uses hyperbole to teach and I hope we can agree today that Jesus is not really talking so much about money as………… ________________ (you fill in the blank and we'll compare at the end of the service).
Pastor Sonny
October 7th2018
Poem for World Wide Communion
THE TABLE WITH NO EDGES
We will sit down where feet tire from the journey.
We will sit down where grief bends the back.
We will sit down under roofs wrecked by artillery.
We will sit down where cries sound from cracked walls.
We will sit down where heat beats like hammers.
We will sit down where flesh shivers in cold.
We will sit down where bread bakes on thin charcoal.
We will sit down where there is no grain in baked fields.
We will sit down with those who dwell in ashes.
We will sit down in shadow and in light.
We will sit down, making friends out of strangers.
We will sit down, our cup filled with new wine.
We will sit down and let love flow like language.
We will sit down where speech needs no words.
We will sit together at the table with no edges.
We will sit to share one loaf, in Christ's name, in one world.
© Copyright 2015 by Andrew King
September 30th, 2018
Brave!
Esther won a beauty contest and became the queen of Persia! But there are two queen stories here. Queen Vashti (queen #1) was also beautiful but she was headstrong, and she refused to appear before the king at his every whim. She pays dearly — losing her crown. Though Vashti and Esther never meet, Vashti casts a long shadow over the rest of the book. She represents those who are brave and DO NOT win the day.
See, the K.I.P. (thinking of Esther) chose "Brave" as the theme word for this story. Everyone knew that those who appear before the king unbidden are condemned to die. Esther knows from Vashti's experience that the queen's job is to come when she is called. But when Esther looks into the mirror she discovers that a reverse image does not make her look that different from Vashti. When she decides that the time is right (after three days of fasting), Esther was also brave, and the rest is our story today!
Pastor Sonny
September 23rd, 2018
Make Me a Servant
One of the best ways to observe character in a person is by watching how they treat the humble and lowly around them. They say if you are on a first date, watch closely how your date relates to the waiter/waitress that serves you. Those who serve us perform the most vital tasks in our society. Many times, they are taken for granted and ignored.
It doesn't mean being a doormat for others to walk upon and servanthood does not mean thinking of yourself as a loser or as somehow worse than others. It does mean putting the needs of others ahead of yourself. The best servants operate out of a grateful heart. This is hard, and if it seems easy you might not actually be doing it!
Pastor Sonny
September 16th, 2018
Who do YOU say that I am?
Our text today begins with that HUGE question. A lot of people were talking about Jesus. A lot of people had opinions about who Jesus was and what Jesus was up to………Peter said Jesus was the "Christ," the Greek word for Messiah. The coming Jewish King after David's lineage. What do you think?
The only real difference Jesus makes in anyone's life depends on who they believe Jesus to be. Some say a prophet (even the Muslim faith teaches that). Others believe Jesus is a work of fiction – not even an historical fact. Others limit him to a wise teacher (one in a line of Hindu gurus). Most Christians accept Jesus as our savior – a "get into heaven" confession we hope to use after death (when we know for sure that there IS an afterlife). But what does the word "Christ" mean to you? Peter had the wrong idea……do we?
Pastor Sonny
September 9th, 2018
Authority:
What has true authority in your life? Most of us remember some point in our lives when we told our parents NO! Rebellion begins at an early age. Teachers and Police had authority, but we know it must be earned. Clergy have lost a lot of authority over the years. For many of us, WE are our only authority. How's that working out for you? Still, we have to start with our self-will as we consider what other authorities we allow to guide us.
Today, we consider the voices of authority we hear from scripture. There are many voices in the Bible along with the various books (66 – right?) and we Christians declare that the Bible has ultimate authority over our lives. Really? What does that look like? John Wesley is famous for teaching Methodists about the ways we understand the Bible to have authority over us. I pray we find real, practical truth in this teaching. Listen and see if John's thoughts have any authority.
Pastor Sonny
September 2nd, 2018
LAW—There Ought (Not) Be Some Laws
In Kansas City, Missouri, minors are not allowed to purchase cap pistols; however, they may buy shotguns freely and bathtubs with four legs resembling animal paws is prohibited. In Marceline, Missouri, minors can buy rolling papers and tobacco but not lighters. In the city of Purdy, dancing is strictly prohibited (that would make a good movie!). And, finally, in University City, no person may own a PVC pipe or have a "yard sale" in their front yard.
How these laws came to be (and why they are still on the books) are examples of rules that have lost their meaning. What about our faith has lost meaning for us? What does God mean by giving us Ten Commandments?
Pastor Sonny
August 26th, 2018
Listen…
Solomon makes an earnest plea for God to listen and hear us from heaven. Heaven is someplace far away and there are times when God seems far away. People call God "the man upstairs" and we look up toward the heavens (or space) when we think about God. That's because there are two dynamics at work here – transcendenceand immanence. God is the creator of the universe and is so far above us (transcendence)! YES – an amazing God worthy of our praise. So here is the miracle – this same God has come down to us (immanence) – the people of Israel felt this in the temple and in the wilderness and beside the still waters (Psalm 23) – and we celebrate Jesus today – God with us – God is great, yes……but God is so close…unless you'vemoved away.
Pastor Sonny
August 19th, 2018
Sophia …
Wisdom is Sophia—a woman in Proverbs. She calls to the young men in the streets for them to listen to her. True, there are two female voices, two paths the young men can take – destruction or prosperity. The wise choice (some would say the obvious choice) is following God's way to prosperity. Gathering wisdom: learning all kinds of "stuff," developing skills, listening to those with experience and studying history (the experience of others) are all ways to live wisely.
Then there is God – THE Creator, THE source of all knowledge. It's true that one cannot know everything, right? So best to know the Creator of everything, to be in relationship with God. What Solomon asks for is more than wisdom – even the king can't know everything. What Solomon is seeking from God is DISCERNMENT. When a young man hears two voices calling out to him, which one is Sophia?
Pastor Sonny
August 12th, 2018
"R-rated"…
In my early years as youth minister I told my students on a retreat that Pam and I had attended the movie "The Big Chill." A couple of the students were siblings raised in a very strict home with very protective parents. They realized the movie was rated "R" and, in their (parents) opinion, no Christian should ever attend an "R" rated movie. I (at 30 years of age) and my adult wife were being judged because of our entertainment choices. I immediately thought: "have you ever read the Old Testament?"
Today's scripture is part of a violent, low ethic, "R-rated" narrative in King David's story. The Bible has its "R-rated" elements. Even "The Passion of Christ" movie was "R-rated" because of the crucifixion violence graphicly displayed by the director of that movie. I think one of the strength's of the Bible is the presentation, "warts and all" of these characters. They are deeply flawed and we should not "sanitize" these stories. Today's scripture is rated "R" for REAL.
Pastor Sonny
August 5th, 2018
Here…
We are used to hearing "churchy" phrases like "only begotten son" from John 3:16. These phrases are not common in our daily use, they are unique to our Christian "church culture." In today's scripture the crowd has lost track of Jesus (we said a few weeks ago that Jesus had become very popular healing and feeding thousands). Once they figured out where he was they asked an obvious question: "Rabbi, when did you get here?" The literal question is "Rabbi, how did you come to be here?" or "Rabbi how were you begotten?"
Begotten was used to question a lot of things: where the wine from Cana came from (2:9), where the "birth from above" comes from (3:3, 7), and where the living water comes from (4:11). "How were you begotten?" is a deeper question about how Jesus came to be at alland with us!
Pastor Sonny
July 22nd, 2018
Sabbath
I have a screen shot on my phone that I use as my background. It's a beach shot of Winterhaven Park in Port Orange, Florida. It is my little slice of paradise. Fortunately, my sister lives about 20 minuets inland from paradise, so I visit with family (impose?) AND spend my days on the beach – ahhhhh.
I keep the picture on my phone to remind me of my reward – my little slice of heaven where I refresh and renew for the journey ahead. Jesus liked the desolate spaces, away from the cities and the crowds to commune with the Father. We all need rest, vacations, and I pray that you found such this summer. But sabbath is more than that – it's a chance for us to choose communion with God. How (IF at all) does that work for you? Please, please consider today where you commune with God (I hope our worship here is one of your answers).
Pastor Sonny
July 15th, 2018
Shipwrecked and Lifted Up!
It's an Island Paradise! Full of wondrous animals of land and sea. An island full of kids and leaders. An island full of music, games, stories, and crafts. VBS has come a long way from my childhood. The adventures here this week will entice the imagination and engage all the senses. At the core of what we do at VBS is worship Jesus! We "lift up" the name of Jesus when we worship.
So this week we will surely "lift up" a lot of praise, a lot of stories, a lot of fun for each of us as we serve God together. Lift us up and join us. Come by - drop in and see what God is doing here on our island!
Pastor Sonny
July 8th, 2018
Confessions!
The fervor of the revival meeting was at fever pitch! The preacher had now challenged each member of the congregation to confess his or her sins publicly – in the service – and seek forgiveness. "Just confess your sins and God'll forgive you!" They began meekly at first, but then the worshipers enthusiastically stood to confess their sins while the rest of the congregation responded with "Hallelujah" and "Amen." ...See where this is going?
The punchline to this story is ONE person finally confesses to top them all. His sins went so far over the line, so far out of social acceptability, so outside the LAW as to be criminal behavior! The congregation was frozen in shock and the preacher changed from "God'll forgive you!" to "I Don't Believe I'd A-Told That!"
Can we even begin to BOAST about our sins (when I am weak, I am strong) and begin to outdo each other with our "thorn in the flesh?" Is that what Paul means in our text today? Consider that today with me.
Pastor Sonny
July 1st, 2018
Borders!
There's so much talk about our borders in the news. How did we develop our particular borders? In the south, the Rio Grande forms most of our border with Mexico. But look at the earth from space and (except for natural borders like rivers) you'll see no borders at all! This is God's point of view, and for a time (before nation states developed), the Roman Catholic Church held greater power and called over nationality for Christians to serve an even greater Lord. I love to celebrate our great nation on July 4th, but Sunday let's remind ourselves of two things: #1 – we are FIRST (and eternally) citizens of heaven (Philippians 3:20) – and #2 we always pray for citizens of all countries and sing these words:
This is my song, O God of all the nations, a song of peace for lands afar and mine. This is my home, the country where my heart is; here are my hopes, my dreams, my holy shrine; but other hearts in other lands are beating with hopes and dreams as true and high as mine.
Pastor Sonny
June 24th, 2018
Courageous or Contagious
Certain words are confusing to me. Every time I see hyperbole I want to say hyper boil and when I see epitome I want to say epi-tome. For some reason, when I see contagious, I want to say courageous. You might have noticed that I did that early on when we started this series.
Maybe that was a God thing. I think it takes courage to live an authentic Christian Life. Living an authentic Christian Life will make you a Contagious Christian. Now the series ends, but I hope you'll stay engaged in the adventure. Bascomb is in the center of a growing community. May God use us to attract people to the kingdom. I pray your "radar" is up and ready to speak to the HOPE in you!
Pastor Sonny
June 17th, 2018
The Elevator Pitch
You find yourself with the very person you were hoping to see! You walk into the lobby of the same building and enter the elevator together. Now is your chance….you've got (at most) a minute to make your case. It's called the elevator pitch – make it tight – make it clear – make it FAST!
In today's text Paul is standing before some powerful leaders in his area. He's risked imprisonment – he's standing there in chains – all so he could share his testimony and offer Christ to a select group of people. This was his shot at the movers and shakers!
What if you got the opportunity to share your faith in less than a minute? Where would you start? How would you finish? What is your story with Jesus. Today we see how Paul gave his story and maybe we can learn ways to practice our elevator pitch. It is my prayer that each of us get a chance to share our faith story with at lease one personduring 2018. Are you ready?
Pastor Sonny
June 10th, 2018
Who Are You?
Everybody tries to catalogue us: gender, race, and personality type. The Myers-Briggs Type Indicator (MBTI) personality inventory offers us 16 categories: ISFJ - quiet, friendly, responsible, and conscientious. ...INFJ - seeks meaning and connection in ideas, relationships, and material possessions...INTJ - have original minds and great drive for implementing their ideas and achieving their goals...ISTP...ISFP...INFP...INTP...ESTP and on and on.
I get it. It's easier to let someone put us in categories than stand out as unique creations of God. Yes, we all have tendencies, types, but God can also gift us beyond a type or a style. Be who God made you to be! Be fully in the center of God's will for your life and you will know God's pleasure! Amen?
Pastor Sonny
June 3rd, 2018
Yanny OR Laurel: What do you hear?
A Reddit user posted this audio clip of a word being read, asking the simple question: What do you hear? It's the new polarizing example replacing the great dress debate of 2015 and I want you to know that I am bothered by polarization. We MUST love people if people are ever going to believe we love GOD. So forget about Yanny or Laurel for now……..
Let me ask a different question: Ivanka Trump, Samantha Bee, Roseanne Barr, Valerie Jarrett – who's side are you on—who do you love? There's a Republican answer, there's a Democratic answer, and there's a Christian answer. As for me and my house? I want to be Christian FIRST! I want to love ALL of them…………yeah, better meet me at the altar today as I (and you?) confess my inability to love people – God have mercy on me!
Pastor Sonny
May 20th, 2018
Whitsun!
In England (and in many Roman Catholic traditions), Pentecost is also known as Whit Sunday, Whitsun, or Whit, meaning "White Sunday," a name derived from the white garments that were worn by those newly baptized. A lot of confirmations take place on this day. Plus, Pentecost Monday is a public holiday in many countries with Christian traditions (sadly – not in the United States).
I hear that on Pentecost Sunday at Bascomb, many people will be wearing red. This is the color of Pentecost and I promise to promote that tradition in the years to come. I love having FUN with the Christian year. The Worship Committee agreed that we'll stay RED for Pentecost through the summer before we go GREEN in September to celebrate KINGDOMTIDE – the growth of the church. We are in a great season- the birthday of the church (Pentecost) and the growth of the church (Kingdomtide). We are all about inviting more people to join in the FUN!
Pastor Sonny
May 13th, 2018
Barbie and G.I. Joe
The culture, the society we live in makes demands upon us. The Barbie doll, the G.I. Joe doll (sorry–ActionFigure) and many other market stereotypes impress upon children the "role" we want them to play as they grow up. I am grateful that voices have spoken up over the years criticizing such a "cookie-cutter" approach.
If God has done anything consistent in nature, it is a depth of variety in our creatures. The variety of birds and fish and mammals is amazing. So we are becoming more and more capable of seeing the variety in humans as well. Tall, short, black, white (are we really white?) and all the shades in between. Male and female is also more nuanced and less stereotyped.
All things bright and beautiful,
all creatures great and small,
all things wise and wonderful,
the Lord God made them all.
Pastor Sonny
May 6th, 2018
"Wheat and Tares" or "Least, Last and Lost?"
There is a tension always present in the church. Think about the "wheat and tares" analogy. Like wolves in sheep's clothing, people infiltrate the church and begin to break down our morals, our values, our beliefs until we compromise away the essence of who we are to be "relevant" to the culture. However, you could also see "wheat and tares" as the constant internal struggle we each must face to follow Jesus or follow our own desires.
The challenge for the church is the constant discernment between Christ and Culture. What is core to the beliefs of Christianity versuswhat our culture feels is "normal" or "proper" and therefore what God approves? Outsiders constantly require us to remember our salvation story and grapple with their new ideas and ways of looking at the world. Look how the Gentiles (outsiders) changed the Jewish members (insiders) inside the early church. We must remember that we belong to the "Least, Last and Lost" except for Jesus.
Pastor Sonny
April 29th, 2018
Love
Love is such a broad term. I LOVE ice cream and I LOVE my wife – is that the same? We use the same word. Fortunately, the Greeks had four different words for LOVE:
Storge (store-ĝee) – fondness or affection.
Philia – friendship.
Eros – romantic love.
Agape (eh-ĝa-pee) – selfless love.
In our text today from 1 John, we can go back to the Greek and see which of those words was used – any guesses? Yep – Agape.
Pastor Sonny
April 25th, 2018
The Examen
St. Ignatius of Loyola (I'm sure you all know who this is – right?) was a Spanish priest who founded the Jesuits (Society of Jesus). They are known for academic scholarship. Ignatius also practiced spiritual exercises and prayer was a major discipline. "The Examen" was an evening practice.
In its simplest form, The Examen is remembering the best and worst parts of the day and blessing them as part of a rich spiritual life. Richard Colligan is "the psalmist in the field" with an amazing website on the Psalms. He says The Examen is: "…a very psalmy thing to do. If the psalms teach us anything, it's that the highs and lows of life are natural, normative and part of being a thriving human being. For many of us, however, it's a rare thing to set aside time to reflect on daily life and the moments within that day."
Consider that how we start and end the day can set the tone of our lives! May today's encounter with Psalm 4 – an evening psalm – enrich your life and enhance your trust in God!
Pastor Sonny
April 22nd, 2018
Confirm
I've used many Confirmation curriculums over the years – two major UM products were called "Follow Me" and "Claim the Name." Still, it's good that we update the material every so often, so this year we started using CONFIRM.
However, each of these titles tell important parts of the story. "Follow Me" describes the life of a disciple following in the way of Jesus. "Claim the Name" describes the authority the name of Jesus puts over us as we live our lives. Our life is not our own, but under the authority of "the name above all names." May your lives show our Confirmands a good example as we live out the meaning of Christian in front of these students. Finally, "Confirm" is this moment, April 22, 2018, when they can remember a public profession of faith in front of this body of Christ. May God confirm what we have done here today.
Pastor Sonny
April 8th, 2018
Worship
In 2010 I made a life-changing decision—I would exchange my deacon's orders, return to seminary for a Master's of Divinity, and seek to become an Elder. The primary motivator was worship. Though many Christian activities can be understood as worship, my definition was best described as the regular gathering of the people of God to sing, pray, and praise our creator God. The Elder orders worship at all points. I love music, but I was passionate about the totality of worship.
In worship we tell the story of God's action in our world and the high point of that action is Jesus—exalted in our worship because Jesus humbled himself for our sake and died on a cross. Worship celebrates that story and Jesus promised to be present with us when we gather together.
Regular worship is the lifeblood of our congregation—why? Because Jesus shows up!
Pastor Sonny
March 25th, 2018
Holy Week!
Holy Weekis a chance to give God some extra time to deepen your experience of the Passion (the last days of Jesus' ministry) before Easter Sunday. Let me (at the risk of over-emphasis) encourage you to give yourself as many of these experiences as possible this week.
Holy Wednesday: Noon Lenten Lift and lunch with the Super Seniors (make a reservation please). We will summarize all the days of Holy Week with a particular emphasis on the events of Wednesday – what's that old Nursery Rhyme? Wednesday's child is full of ……………….
Maundy Thursday: 7 Meditation Stations including Last Supper Communion – the stations are very tactile – attempting to engage all your senses but without an "over-emphasis" on violence and gore – very age appropriate. Families can experience the stations together – 7PM.
Good Friday's"Solemn Reproaches" and "Passion Mime" is a humble time of confession and music that will lead us deep into the heart of the Suffering Servant. Support our Youth and share this experience as a church.
Egg Hunt and Parsonage Open House @ 11AM on Saturday and Sunrise at 7AM on Easter Sunday!
Pastor Sonny
March 11th, 2018
Banding:
John Wesley was an Anglican priest. His Church of England was spiritually dead. You can find etchings (lithographs – I think they were called) of people sleeping while the bored priest read the sermon of the day from the pulpit. Other church goers were intoxicated, flirting, stealing from purses – Ray Stevens (who wrote the song about the squirrel getting loose in church) could write a few songs about the "goins' on" in these congregations - and John Wesley was sick about it. His "Methodist" movement intended to reform his beloved church and bring about revival.
He organized societies (social and worship gatherings) of large groups to meet quarterly and break into classes of ten or so that met weekly for mission work and Bible study. But even deeper than that were bands of three or four who met privately to hold each other accountable for their souls – "How goes it with your soul?" "What sins are you struggling with this week?" Real core stuff! Seedbed (a main source of food for my inner life) desires the church to begin anew to Band together and grow deeper. Interested?
Pastor Sonny
March 4th, 2018
John's Strange and Beautiful Gospel
About 90 years after Jesus and with three gospels already in circulation, John's gospel paints a unique portrait of Jesus. Here we are in the early chapters and already Jesus is in Jerusalem at the temple (more about that in the sermon).
The temple is now gone and a mosque stands on the site. "Brick & mortar" is not as permanent as it seems. The place feels pretty tense—all the Jewish believers gathered at the Western Wall praying (I stood there and prayed especially for Bascomb UMC) while the Muslims sit in small groups all around the mosque discussing and studying the Koran. No Bibles are allowed up there and if you go through security to get there, no singing or worshiping of any Christian nature is tolerated. Still, they let you walk around.
Two events that bookmark our text today are (before) Jesus' first miracle (John calls them signs) of water into wine at a wedding and (after) Jesus discusses worship with the Woman at the Well. Where should we worship (brick and mortar)? And Jesus answers how we should worship (spirit and truth). Is that an important difference? What should WE make of it?
God bless!
Pastor Sonny
February 25th, 2018
Boy Scout Sunday
I am grateful to the UMM and the Scout leadership for delaying Scout Sunday until I could return from my Holy Land Pilgrimage.
I pray that our community connection with the Boy Scouts and all other community groups that we host on this campus will grow closer as we partner to enhance the quality of life in Woodstock and Cherokee County.
I was listening to an NPR podcast interview of a "greyhat." An electronic hacker that offers their services to the very companies they hack to reveal their weaknesses (he could hack into drones and self-driving cars). When he was a hacker in earnest (for illicit gain), he was caught and convicted. The judge banned him from the internet for LIFE! Even though he had that sentence commuted after 3 years of good behavior, he was grateful for the three years off the net. He went outside, he discovered another world in nature. I hope we always support the training and life skills offered in scouting. It means something wonderful to be "well-rounded." Scouts, I hope today that your families re-commit to a deep understanding of "reverent" for you and your children.
God bless!
Pastor Sonny
February 18th, 2018
LENT
A new season is upon us, Lent (not lint). A season of 40 days (we don't count Sundays) to prepare for spring, for new life to come into the world and celebrate resurrection!
We always start this season off with Jesus being tempted in the wilderness right after his baptism in the Jordan River (one of my most powerful experiences on our recent trip). This year it's Mark's gospel (year B) with very little detail as to the specific temptations Jesus endured. However, one of the few details Mark gives us in this account is that Jesus was among the wild animals. I walked in that wilderness recently and it is nowhere I want to be alone.
I connect that passage to my chosen text – the Noah covenant by noting the beginnings of a reversal: the animals are afraid of us after the flood as we are wary of them. But Jesus walks in the wilderness with the wild animals and angels serve him. He begins a reversal of the Noah covenant. He lives again with the wild animals like Noah did before and during the flood. The message Jesus then delivers to us? "God's good news, here comes God's kingdom!" Mark 1:15 (CEB).
The big question for Lent is not what you are "giving up," but how might God's kingdom become more actualized in your everyday life because of the death and resurrection of Jesus Christ?
Pastor Sonny
February 11th, 2018
Transfigured … Who Me?!?
We sometimes forget how strange Jesus was. He did a lot of odd things during his time on earth — he cursed trees, ordered his followers not to tell anyone who he was, associated with gluttons and drunkards, told parables to deliberately confuse people, and claimed to be equal with God the Father … while also claiming not to know certain things the Father knows.
And then there was this moment on a mountain: Jesus' face and clothes start shining for no apparent reason, and two dead guys show up and have a conversation with him. After Peter's intrusion into that conversation is cut short by a heavenly voice, Jesus and company head back down the mountain and go on with their day as if nothing happened. No big deal.
Maybe it doesn't strike us as crazy because we've got a name for it — the Transfiguration — as though labeling it suddenly helps it make sense. We also suppress the absurdity of this moment if we assume that its sole aim is to prove Jesus' divinity. If the point of a story is to show Jesus is God, of course crazy stuff is going to happen … so it doesn't surprise us … it doesn't grab our attention … and it doesn't merit any further thought.
But, what if that's not the whole picture? In fact, what if the point of the Transfiguration isn't just to show how Jesus is different from us (he's Divine) but also to show something about how he's like us (he's human)? What if the glory that burst from Jesus on the mountain wasn't just divine glory but human glory as well — the kind of glory that all those united with Jesus will one day share? Put another way, what if what Peter, James, and John saw that day in the face of Jesus was a mirror image? Hmmmm …
just earnie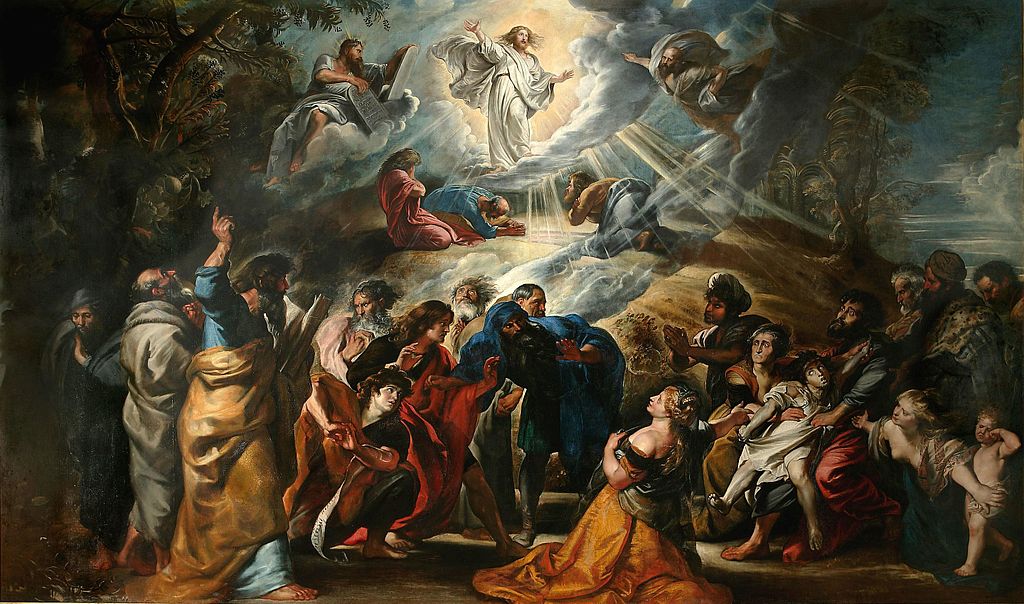 Feburary 4th, 2018
Who Reached You?
"You can count the apples on the tree, but who can count the apples in a seed?" goes the old saying. So it is with the influence of a single person like Edward Kimball. Never heard of him? Kimball was a Sunday school teacher. If you have ever taught the Bible to young boys, you know that the experience can often be like herding cats.
One young man, in particular, didn't seem to understand what the gospel was about, so Kimball went to the shoe store where he was stocking shelves and shared with him the importance of a personal relationship with Jesus Christ. That young man was Dwight L. Moody. Moody touched two continents for God, with thousands professing Christ through his ministry.
Under Moody, God reached Wilbur Chapman and at one of Chapman's meetings, Billy Sunday was converted and then, through him, Mordecai Ham. Never heard of him? Well, when Ham came to Charlotte, North Carolina, a sandy-haired, lanky young man, then in high school, vowed that he wouldn't go hear him preach, but Billy Frank, as he was called by his family, did eventually go. He responded to the invitation and was converted. Billy Frank eventually became known as Billy Graham, the evangelist.
What sequence of events will we start here at Bascomb?
Pastor Sonny
January 28th, 2018
"Not Yet Enough Light"
There are some bothersome sections of the Old Testament that my religion professor would mark: NYEL – "NotYet Enough Light." At first, he was talking about his own scholarship. He just was not at a point in his discipleship to understand why (for instance) God would command Israelites to kill every living thing – man, woman, and child – and this happened several times in the Old Testament.
You can find arguments for religious purification (a dangerous argument – a terrifying modern prospect). That God wanted the Hebrews free from corrupting influences. Short of that reasoning, my professor would just put NYEL to mark his lack of understanding.
I proposed another perspective. Based on the revelation of Jesus Christ, is it not better to understand that the BIBLICAL persons of the OT did not yet have enough light. Here's how I would describe it:
Start with a small battery votive (like the ones we used in the windows on Christmas eve). This is all the light we had about God when the creation fell into sin after Adam and Eve - our knowledge of God had faded away and we were separated from the light. Then God called out people beginning with Abraham, Isaac, and Jacob and the light grew brighter (like a small candle). Then God grew a nation in Egypt and rescued them from pharaoh - God gave them a law on the mountain and poets like David to write songs about God - the light grew brighter (like a small flashlight). Then God called prophets to speak God's word to kings and people and exhort them to live as God requires (like a large flashlight).
Then, in the fullness of time, God sent Jesus to show us God, and BE for us the way, the truth, and the light(like the brightest LED lamp we can find). If we know Jesus, we know God - Jesus is God's brightest light - all the light we could ever need!
Pastor Sonny
January 21st, 2018
The Epic of Eden
We are now into our study of God's mission in the Old Testament "Epic of Eden." We have studied the genealogy of Jesus from Matthew's gospel and noticed there are women listed there. WHAT? That is not the usual way this culture does a genealogy. Yes, besides the struggle that women always face in every culture, the inclusion of women in Jesus' family history communicates some important information. Jesus has some diversity in his family tree.
Tamar is not identified exactly, but Judah married a Canaanite woman and Tamar was from the house of Shem most likely a Canaanite as well. Rahab (the Madam) and her family were taken in by the Israelites. She marries Salmon, and gives birth to Boaz, who will marry Ruth the Moabite (pagan). She gives birth to Obed, who will become the father of Jesse, and Jesse will be the father of David. Matthew does not list Bathsheba by name, but refers to her as "the wife of Uriah" whom David has killed in battle to cover up his sin. Bathsheba convinces David to make her son Solomon the next king. Talk about your soap operas!
Anyone who knows these stories should recognize a stock character in the residents of Nineveh. Surely all through Scripture, the key to faithfulness is responsiveness: Abram and Sarai hear a call and go; some fishermen receive an invitation and follow. Here, it is not Jonah who truly "knows" the heart of the Lord. No, it is the Ninevites.
Pastor Sonny
January 14th, 2018
Epiphany!
Welcome to ordinary time – those large blocks of our life where we run a routine. Let me ask you, do you like routine? Maybe it sounds boring – the same schedule day after day, but routine is a healthy practice. Breaks or vacations only hold meaning for us as different from the usual, the routine. We live out huge blocks of time in a routine and THEN enjoy a holiday, a break from our routine.
That's why I encourage you to embrace your routine. It is the very definition of normal, of healthy. We get up as routine, we sleep as routine, and we live out our day. Now, how does that look? I must confess that I'm having trouble establishing a routine. A preacher's life revolves around Sunday, but the week is so open to something different every day. So my routine is beginning to focus on my spiritual routine. Each day at 1:00 pm I'm supposed to spend seven minutes in prayer. Each evening before bed I'm supposed to read and study for the Epic of Eden class. Each Wednesday I'm supposed to go to the Chapel for confession and communion. And now my Sunday afternoon routine begins with KIP, confirmation class and youth worship. My anchor holds around my routine – it is the rock of my ordinary time and I deepen my faith in this routine.
Epiphany! Revelation! Ordinary time! That's is where we grow! That's why the color for ordinary time is GREEN! Enjoy!
Pastor Sonny
January 7th, 2018
Double up! - Part II
What is it with this year B – the 4thSunday of Advent AND Christmas Eve fall on the same day, Epiphany Sunday celebrates the visit of the Magi AND the Baptism of Jesus on the same Sunday, so double up – Part II today! That's why I'll focus on gifts some more. God gave us gifts in Jesus: hope, love, joy, peace, and light. Now the Wise Men bring Jesus gifts. After all, "whose birthday is it anyway?" And that is why we give each other gifts.
Today, Jesus gives us a great gift. I hope we realize more and more how wonderful it is to have Prophets of Bascomb. The question is: "are you one of the Prophets of Bascomb?"
PS – this year B continues to be CRAZY – (maybe the "B" in year B stands for bizarre) – Ash Wednesday falls on February 14thand Easter Sunday falls on April 1st– whaaaat?
Pastor Sonny
December 31st, 2017
2018 - how to live into the New Year
(adapted from J.D. Walt – Seedbed Daily Text)
There's a tension in the Christian calendar called the "already/not yet." Jesus is on the scene to establish his Kingdom by his life, death, resurrection, and ascension. But it will not be fully realized until he returns. We call this the "already, not yet" because his Kingdom is already here, but it is not yet had final victory. We're waiting for Jesus to return, and waiting is active – that defines our mission.
To illustrate what this looks like, consider the story of the Underground Railroad… the secret network of individuals, groups, churches, and others who helped slaves escape from the South to the North and Canada.
Howard Snyder points out that, though Abraham Lincoln had not yet delivered the Emancipation Proclamation, the people of the Underground Railroad lived as though it had already happened, and so worked to free as many slaves as they could, usually by subversive means. Subversion is "the undermining of the power and authority of an established system or institution."
This is how we get ready for his return in 2018, to go subversively among the plantations of sin and take the time to walk with that one person to freedom. To live our lives in the upside down of the already/not yet – helping the blind see, the deaf hear and the lame walk – as we wait in hope for Christ our Judge to return and proclaim a final emancipation from the world's slavery to sin and death. HAPPY NEW YEAR!
Pastor Sonny
December 24th, 2017
Double Up!
Many traditions, especially in Europe, always have a Christmas Day service and last year Christmas Day fell on Sunday! No problem, have Christmas Eve services on Saturday night and Sunday services on Christmas Day. Whoops- that's when I realized Christmas Day services are not the norm for American Methodists. So, when I saw that this year we had to double up on worship - not only celebrate the 4th Sunday of Advent today but then come back for Christmas Eve services – ON THE SAME DAY – well I wondered what you would do!
I guess if you're reading this, you got up and came to the 4th Sunday of Advent BEFORE you come back for Christmas Eve services. THANK YOU. I hated the idea of skipping one of the four Sundays in Advent. I've enjoyed the journey with you, but maybe you feel like me – these last days rushed in FAST! Thanks for participating so enthusiastically. I trust the preparation has been meaningful for all of us. Now, from Pam and my whole family, have a very Merry Christmas!
PS—next Sunday is New Year's Eve and we are still planning to worship, so stay in the Christmas spirit and join us.
Pastor Sonny
December 17th, 2017
The Longest Night
One of the greatest acts of congregational care in the Advent season is to offer a service known as a "Service of the Longest Night." It's a worship service scheduled around the winter solstice (the longest night of the calendar year) and it just happens to fall this Thursday - December 21st. It is also the traditional feast day for Saint Thomas the Apostle inviting some connections between Thomas' struggle to believe the tale of Jesus' resurrection, the long nights just before Christmas, and the struggle with darkness and grief faced by those living with loss.
Too many Christians make the season of Advent nothing more than a pre‑Christmas celebration. But it can be a time to grapple with human suffering. Including this service amid the other Christmas services, rituals, parties, and obligations is a witness to those who are struggling in our community. It's a witness to them that the Christ child comes as a sign of hope in the face of despair. And it's a witness that their churchis intentional about upholding members of the community in whatever season of life they may find themselves. Join us this Thursday at 7:00pm in the Chapel.
Pastor Sonny
December 10th, 2017
"You complete me."
Remember that scene from Jerry McGuire? Ah, the great love scenes from Hollywood – "Here's looking at you, kid," "Love means never having to say you're sorry," "Stop, you had me at hello," and from the same movie: "You complete me." Well, I feel like giving that romantic clap trap a great big raspberry sometimes. Is our love a needy, clingy form of
desperation?
We must find ourselves complete in the God who loves us because God created us. Oh, that we might grasp God's love! This grace is utterly massive and awesome beyond adequate imagining. How can we understand the words "Jesus loves me" in a deep, profound way - breaking this love open beyond a greeting card FAITH of clichés and platitudes; to understand and believe in God's love for humanity. Paul confesses to the Ephesians that only God can answer his prayer for this kind of understanding.
Pastor Sonny
GET READY — JESUS IS COMING!
December 3rd, 2017
The Circle of Life?
Time does move in cycles. Our entire culture celebrates January 1stas the beginning of 2018, but where do we get that number (2018)? Wow! All of planet Earth marks time by the coming of Jesus—history before Jesus and history after Jesus was born. It has been two thousand and (approximately—they goofed slightly) eighteen years since Jesus was born. So our Christian influence is still VERY powerful. Yes, time does move in cycles, but instead of a circle of life (Lion King) it is actually a spiral of life! That doesn't make for a great lyric, but a spiral is moving outward, moving toward a purpose. God has a goal in mind and, as we move into another season in our cycle, we move closer to the next age—the return of Christ and a New Heaven — a New Earth. So we must cycle along into another Advent and Christmas, but each year moves us forward into God's future.
GET READY — JESUS IS COMING!
Pastor Sonny
November 19th, 2017
:: Matthew 25:19-30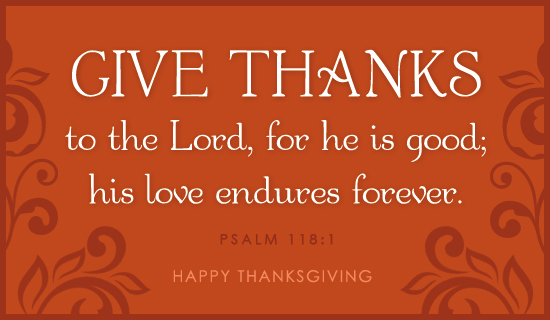 November 12th, 2017
Consecration Sunday!
Well we made it! Another stewardship emphasis comes to an end….and you survived. Before I was a pastor, I was on staff and heard the moaning and groaning of the church members when pledge time came around. I remember as a teenager receiving my first pledge card as a member of First Baptist of Moultrie: "WHAT!" I'm supposed to give money?
When we are young and innocent we think that houses and clothes and food just "appear" until that harsh day when WE go to work and a whole new world opens up to us. I know the concerns: "all this church talks about is money," "we need to grow the membership, not keep hitting up the same faithful few." So here's the deal – next year we'll go in a new direction – we'll spend a lot of energy on spiritual growth, hospitality, and evangelism. That means in every way, in every Sunday school class, small group, and Bible study, the topic of tithing will come up – WHY? because it is vital to a person's spiritual growth. It should not just come up every fall (we don't plan a budget on pledges anyway – just the actual giving), it should arise anytime we talk about discipleship. Come on……let's grow together in every way! Amen? Amen!
Pastor Sonny
November 5th, 2017
All Saints!
My wife loves using the Book of Common Prayer - the short title for a number of related prayer books used in the Anglican Christian churches (John Wesley's denomination). Published in 1549 in the reign of Edward VI, was a product of the English Reformation following the break with Rome. Here's the text for All Saints Page 148 Common Prayer – pocket edition:
Since its earliest centuries, the church has set aside a day to remember the great cloud of witnesses who have gone before us in the faith, stretching across the centuries and around the globe. However hard it might seem to follow the way of Jesus in our own time and place, this is a day to remember that we may be crazy, but we are not alone.
In addition, 2017 marks 500 years since Martin Luther began the Protestant Reformation as well.
Oh, the Saints that have gone before us………
Pastor Sonny
October 29th, 2017
Suffering!
How crazy is it to be on a mission that involved abuse, shipwrecks, starvation, jail, and opposition? Paul writes (what might be the very first words of the New Testament) to the community in Thessalonica and his best credentials turn out to be his insane difficulties following God's mission. It was not easy to serve these churches and Paul was not doing it for the celebrity or the money.
Paul did intend to set an example for us. He worked in the marketplace and put God's will above everything else, even if it was not popular. We need to share the gospel and protect our own integrity. God tests our hearts as God tested the apostles' hearts.
Does it get hard sometimes? - yes. Does it require sacrifice and suffering? - yes. Then why do it? Because "suffering produces endurance, and endurance produces character, and character produces hope, and hope does not disappoint us, because God's love has been poured into our hearts through the Holy Spirit that has been given to us" Romans 5:3–5.
Every step of faith and hope demands faithful obedience, commitment, and trust. Risking, testing yourself, pushing out your limits, coloring outside the lines, trying new things, standing up for your faith, and accepting challenges are essential.
Pastor Sonny
October 22nd, 2017
:: Matthew 22:15-22
Good Citizens!
I think Paul was pretty clear – part of our witness to the culture around us includes… being a good citizen.
Romans 13:4-7 The Message — To Be a Responsible Citizen
Do you want to be on good terms with the government? Be a responsible citizen and you'll get on just fine, the government working to your advantage. But if you're breaking the rules right and left, watch out. The police aren't there just to be admired in their uniforms. God also has an interest in keeping order, and he uses them to do it. That's why you must live responsibly—not just to avoid punishment but also because it's the right way to live.
That's also why you pay taxes—so that an orderly way of life can be maintained. Fulfill your obligations as a citizen. Pay your taxes, pay your bills, respect your leaders.
Wonder what Paul would say then, about HIS execution. Martin Luther King once commented that the Good Samaritan story is the beginning of Christian action. However, at some point, the community that regularly travels the Jericho road should meet, plan, and ACT together to stop the robberies! Christ and Culture.....where do we stand?
Pastor Sonny
October 15th, 2017
:: Matthew 22:1-14
Save the Date!
We all get them, the cards that say "save the date" and then the invitation follows with an RSVP required. Otherwise, how would they know how much food to prepare? Many of us forget to RSVP. I was actually invited to a big wedding where Jerry Falwell and my Sr. Pastor, Tom Atkins, were officiating the ceremony. We called it the "Tom and Jerry Show." Unfortunately, the family had to call me and ask if I was, indeed, coming - how embarrassing!
We don't mean not to respond but we get busy and we forget that someone is waiting for a response from us. God has issued an invitation and not only have we sent our RSVP, we are also responsible for carrying the invitations out to others. Who will come to the feast? Those that hear us and respond to the invitation.
Pastor Sonny
October 8th, 2017
:: Philippians 3:4b-14
Stewardship:
When I work with couples before the wedding, we cover family issues, faith issues, job issues, and money issues. Finance is one of the MAJOR areas of failure in a marriage. WHY?
The inability to pay the bills threatens the very roof over your head! If one partner goes off independently from the other, their sense of unity and trust is weakened. If money is tight, who is going to sacrifice: the husband, the wife, the kids? You want ME to give up my little pleasures when you want to keep YOURS? How is that fair?
We can put our things above our relationships. In the tragic months just past, we have seen people lose their stuff AND lose their relationships. They always say it's the relationships that mean the most.
Jesus had a young man ready to commit himself to the CAUSE of Christ, but not to the relationship. When Jesus told him to sell all that he had and follow Jesus, he turned away. His great possessions were too important.
What did Jesus do? Jesus let the man walk away! No pleading, no bargaining, no guilt trips; Jesus just let him walk away.
Zacchaeus was different. He had great resources, but Jesus came to his house to visit him. I believe it was because of the relationship. Jesus sensed a great desire, not for quests and causes, but for a relationship.
Which is it with you? Is there something in the way? What is your greatest strength or possession? Is it blocking you from knowing Christ?
Pastor Sonny
October 1st, 2017
:: Exodus 17:1-7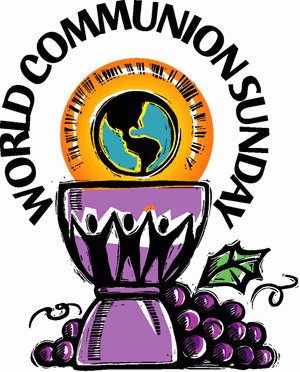 September 24th, 2017
:: Exodus 16:2-15
Are You Ready for the FALL?
The Fall may be the busiest time for our church. The studies are going, the cantata rehearsals have begun, scrapbooking is scheduled, stewardship emphasis is coming, and trunk or treat, and Thanksgiving, and Christmas! Wow!
We are in Kingdomtide—the season of expansion and growth for the church. I hope you feel the excitement and energy in the air. This is our time! The time is NOW! Let us seize the moment…
OK Sonny, so why is the sermon called "Time-Out?" I want us to consider the cost, pause and pray so that God is guiding our steps. I need you to "wrestle" with God and consider your place and your commitment. May God lead us all together into a Spirit-Led Fall. Here we go!
Pastor Sonny
September 17th, 2017
Our Children Are Our Future
It is my honor for Bascomb UMC to host Jennifer Wyant as our guest preacher today. This church has an amazing reputation for growing leaders in the United Methodist Church and Jennifer is here today representing all of our young adults.
We have students going off to college now and we are hoping to bless them soon with a care package. Please let us know if you have a college student and where they attend school. We want to keep that connection strong during their college years and then we want to host them back at our church to celebrate their accomplishments.
Jennifer is coming today to preach her ordination sermon and we want to pray God's blessings on her and on us as she comes to share. God bless!
Pastor Sonny
September 10th, 2017
:: Romans 13:8-14
Our Footprint!
Bascomb UMC has quite a footprint in the community beginning with our Preschool. I believe we please God when our facilities are open and in use every day of the week and the Preschool is singularly at work Monday through Friday to make a large footprint in our community.
Look at our calendar! Boy Scouts, Girl Scouts, Kids in Praise, Cotillion (classes on social skills and dance) – the youth are reaching out to high school bands and many adult community groups use our facilities – it is rare that we are "dark."
Paul says: "Let's behave appropriately as people who live in the day" (Romans 13:13) and I believe our impact in the community is a powerful and practical way to "let our light shine!" This is our home and we say to everyone around us: "Welcome Home."
Pastor Sonny
26 Bible Verses about "Clothed with Good Things"
Isaiah 61:10 || Psalm 30:11 || Isaiah 6:3 || Revelation 19:13 || Revelation 7:14 || 1 Peter 5:5 || Job 40:10 || Romans 13:12 || 1 Corinthians 15:54 || 2 Corinthians 5:2-3 || Ephesians 6:11 || 1 Peter 1:13 || Ephesians 6:14 || Proverbs 31:25 || Romans 13:14 || Galatians 3:27 || Luke 24:49 || 2 Samuel 22:40 || Psalm 18:39 || Ephesians 4:24 || Colossians 3:10 || Colossians 3:12 || Revelation 12:1
September 3rd, 2017
Labor Day!
They say that if you love what you do, you'll never work a day in your life. Really? I told the Staff-Parrish (the hire and fire) Committee that many of my responsibilities are a joy (preaching for example) and do not require a paycheck. However, there are tasks associated with being clergy that can be demanding. Teachers love to teach, but have many other odorous responsibilities (bus and lunch duty?). One of my doctors in Augusta quit his practice because he could not stand dealing with insurance! Others of us really can't say we look forward to our jobs per se, but maybe they pay well enough (or not) that we can pursue our REAL loves – fishing, woodworking, music, art. As we celebrate labor this Sunday, may we all hear the advice Paul gives us:
"Servants, respectfully obey your earthly masters but always with an eye to obeying the real master, Christ. Don't just do what you have to do to get by, but work heartily, as Christ's servants doing what God wants you to do. And work with a smile on your face, always keeping in mind that no matter who happens to be giving the orders, you're really serving God. Good work will get you good pay from the Master, regardless of whether you are slave or free.
Masters, it's the same with you. No abuse, please, and no threats. You and your servants are both under the same Master in heaven. He makes no distinction between you and them."
Ephesians 6:5-9 (The Message)
Pastor Sonny
August 27th, 2017
:: Romans 12:1-8
Back to Church!
I would like to propose that every yearduring the last two weeks of August and the first few Sundays of September we launch a "Back to Church" Evangelism Campaign. The theme this year is "A Place to Belong" that will encourage all of us to get plugged in to living life the way we were meant to — with others in authentic community!
"Back to Church" Sunday is in conjunction with "Preschool" Celebration Sunday coming up on September 10. We're having a special service at 9am specifically designed to welcome preschool families back to church, and inviting other families around you to come to your service: 9AM or 11AM. So now is a good time to start praying about who you will invite. Eight out of ten people say they are open to visiting church if invited. That's powerful! Imagine how our community can be transformed if everyone here invited at least one person to come to church.
This is the perfect opportunity to invite your friends, family, neighbors and coworkers to join you and grow deeper in their faith, or perhaps encounter God for the first time. Let us all get "Back To Church!"
Pastor Sonny
August 20th, 2017
:: Matthew 15:21-28
I'm Back!
Pam and I have very active vacations – tennis, boogie boards in the surf, bicycles up and down the beach, long walks, morning runs (ok, that last one is not ME – just Pam). Some mornings my body tells me I could use a rest from my vacationing! It was wonderful and I am grateful for the time to be with my family. But two things I want to highlight:
#1 we are back into our school routines. Back to School – now let's get "Back to Church!" Regular attendance in worship, Bible studies, Youth, Kids in Praise, Choir (Cantata!) and Band, and new committee meetings to plan for Bascomb's future ministry and mission. I'm ready to begin our listening sessions around the community in your homes and I'm ready to learn. That's #2!
#2 a pastor's first year demands a lot of learning – the campus, the various groups and their ministries, and of course each family – the children, the youth, the young adults and college students, all the couples and our super seniors! I invite you to learn along with me. Part of our text today reveals "Jesus matured in wisdom and years, and in favor with God and with people."Luke 2:52 (CEB) If Jesus was dedicated to learning and maturing – we must, together, follow his lead. So, let's go – I'm back!
Pastor Sonny
August 6th, 2017
Re-creation
The process goes on in a cycle of day and night, work and rest, awake and sleep. After six days of creation, God rested. After one cycle of time God will begin a new cycle, a new creation described in Revelation. These cycles are important! Humans must observe these cycles and celebrate them as part of God's plan.
Pastors live in a fishbowl. Our lives are under observation by the congregation and we accept the challenge to model a healthy lifestyle. Healthy, according to Madison Avenue (advertisers) can get out of balance and confusing. I'm not talking about beauty tips or fad diets, just balance – a healthy balance.
The word recreation can be thought of as part of God's re-creation cycle. Pastor Harden had already established here at Bascomb, a "pastor's sabbath" because he knew a weekly cycle of rest, distraction, recreation, leisure, and meditation must be respected and observed as part of God's healthy cycle. When and how, in your week, do you take sabbath?
In addition, we must vacation over an extended period of days to recharge. I am grateful for that gift of vacation time. My family is already "in paradise" (Ponce Inlet, FL) and I leave now to join them. I'll miss one Sunday and two business weeks recharging and re-creating as God allows – all in hopes of modeling for you a healthy life-style of self-care. God Bless!
Pastor Sonny
July 30th, 2017
:: Matthew 13:31-33,44-52
Gratitude!
Dear Bascomb Family,
We feasted. We felt loved. We experienced your love for one another.
Pam and I want to make sure that you know that we appreciate so much your wonderful, welcoming family fellowship meal that we enjoyed this past Sunday. There was so much food, GOOD FOOD, that there were still leftovers after all those people went through the line! Your out-pouring of food was just one way that we felt your love. You have greeted us, hugged us, introduced yourselves, smiled at us, even when we had to ask your name…again.
We also want to communicate to you the warm feelings we experience when we watch you all work together, eat together, worship together. You truly enjoy being with each other, and we are so grateful for that.
You are a community of believers in our Lord Jesus Christ. We are thrilled to join your family here. Thank you so much for letting us be a part of you and your community.
Love and Blessings,
Pam & Pastor Sonny
July 23rd, 2017
:: Romans 8:12-25
Hospitality….
Today Paul tells us that we have been adopted as God's sons and daughters; Jesus Christ made that possible. You know the phrase "They made me feel like family." Somebody did that for me!
I had just moved to Monroe, Georgia, to begin my first full-time position as music and youth minister at First United Methodist. I was alone (relationship failures), scared, and unsure of myself. That Christmas (the busy time for church musicians) I had no family in town to join for presents and food on Christmas Day.
One family invited me over to their house and even had a present for me to open. Nobody could see that inside I was a pitiful example of an arrogant young man suffering the hard knocks of my poor personal choices. They did not know how terrible I was with my family and personal relationships. However, "They made me feel like family."
One Christmas as the guest of a generous family did not fix my relational shortcomings, but every Christmas I remember their hospitality. "They treated me like family." If Bascomb is deliberate about practicing hospitality to each and every person God leads our way, then I believe God can use us to invite people into the family of God. That is my prayer.
Pastor Sonny
July 16th, 2017
Come meet Ian!
Ian Victor thinks he is the greatest inventor in the world. He plans to build the greatest invention in the world (to impress and delight his mother). But Ian is going to discover that GOD is the greatest inventor. Come see how!
All week, you and your children will sing and dance to Scripture truths as Jaime McLemore leads our VBS and our big-group worship times. Other centers are: The Snack Factory, The Game Makers, The Imagination Station, and Bible Discovery.
Here are some of Ian Victor's adventures:
MONDAY "Ian Victor Comes to the Fun Factory" Bible Point: God made you. Key Verse: "Thank you for making me so wonderfully complex!" [Ps. 139:14]
TUESDAY "Ian Victor Gets Too Creative" Bible Story: Rahab believes in God's mighty power. [Joshua 1-2] Bible Point: God is for you. Key Verse: "If God is for us, who can ever be against us?" [Ro. 8:31]
Want to know more? You'll have to come every day and experience "Maker Fun Factory."
Pastor Sonny
July 9th, 2017
The New GUY!
Yes, here we go! We've gotten my first Sunday behind us and now our journey begins. Today we consider what Jesus was telling the people who were NOT cooperating with the message Jesus came to deliver. Jesus uses children to explain his frustration. I call this message "You Better Dance!" Let's see today how this scripture speaks to us!
Today we have our first Council meeting. I'm hoping to have listening sessions around the neighborhoods where our people live so we can get to know each other. Are you available to host? Will you attend a session if invited? I hope so.
I also want to brag on you a bit. I know we are pressing onward with a "zero balance" budget at present and it seems to be working. We've gone seven months now without having to dip into our savings accounts—YAY!!!! Summer is a tough time for churches financially. Let's keep up the good work and faithful giving. More and more of you are using electronic giving and, even better, many of you give by bank payments or drafts. Electronic giving requires a small portion go to the company while bank payments give us 100% of your contribution. However you give, thank you. Our VBS is coming up and our children's Sunday school will need curriculum this fall.
July 2nd, 2017
My First Sunday!
Let me thank everyone for the warm welcome Pam and I have received and thanks for the gift of last Sunday. My sisters have never heard me preach and one of my sisters can no longer travel, so I needed to go to her! First United Methodist in Moultrie, GA was my first opportunity to serve in a Methodist congregation. I loved it so much that I sought full-time employment in other United Methodist Churches and here I am today! It was wonderful to go back and thank them and preach a service with my sisters present.
Now I am ready to begin as your preacher! I love all aspects of worship and look forward to working with the leadership here at Bascomb UMC. Each Sunday is a unique opportunity to encounter God as a body of Christ together. May we dedicate ourselves to the very one thing God has created us to do.
Finally, I want to thank Harden and Karen. They have made this transition so easy. Their hard work among you must continue and I must take my time among you to understand your call to ministry and the ways I can facilitate that call on your lives. Together, we can move Bascomb UMC into our next phase of ministry and into God's future for us. Pray with me that God's will be done on earth as it is in heaven. Here we go!